David Lussakian just released his latest single Havada Du Indz (Believe me)
We have been watching this rising star and happy to see David continuing his dedication to perfection. Previous video releases have been received very well with Armenian Pulse fans and he gets constant song requests on Pulse Radio!
We look forward to David Lussakian's future hits!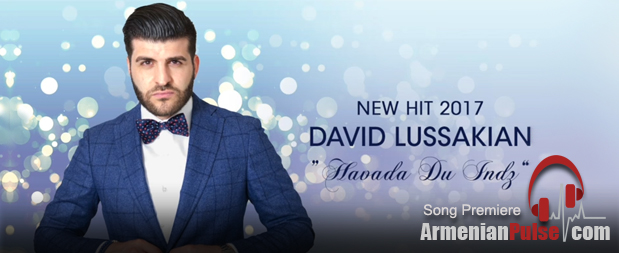 New single 2017 "Havada Du Indz"
Music by David Lussakian
Lyrics by Lusine Grigoryan
Arrangement by Garo Nazarian
Mastering by Sterling Sound NYC
Amiras Productions 2017
http://davidlussakian.com