Canadian Armenian pop singer Harout Bedrossian has just released his latest single Verchabes!
A beautiful and touching song about love lost and found. A mesmerizing video to go along with the four minute track. We are please to be showcasing Harout's incredible talent. Verchabes is also playing on Armenian Pulse Radio! We hope you like and enjoy it as much as we did!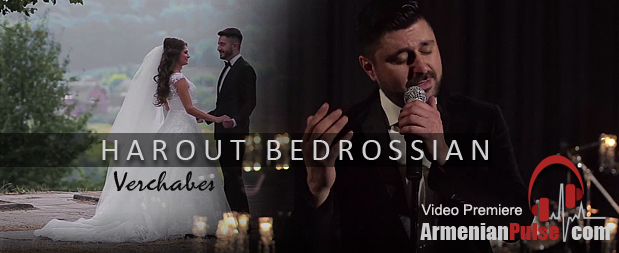 Lyrics for Verchabes were written by Harout Bedrossian, Music by Gevorg Baghdasaryan with Arrangement credit going to Shirak Tatossian.
Recorded at Beam Note Studio
Mixing and Mastering: Dani Shamoon
Director: Serge Keshishian
Producer: Harout Bedrossian
Editing: Chris Damadyan
2017 by Harout Bedrossian Production. All Rights Reserved.