Armen Balyan's music represents the end of a music era and a beginning of a new sound… Armen writes & produces all of his music and has a sound like no other artist in the world.
"Fiya" is the 1st single off of Armen Balyan's upcoming 5th album "End of Time" out in March of 2017. Armen's last album "New Style, New Sound" which included the hit single "Birthday Suit" has sold over 100,000 copies & has won many awards including "Hip-Hop/R&B Album of the year at the 10th Annual Armenian Music Awards.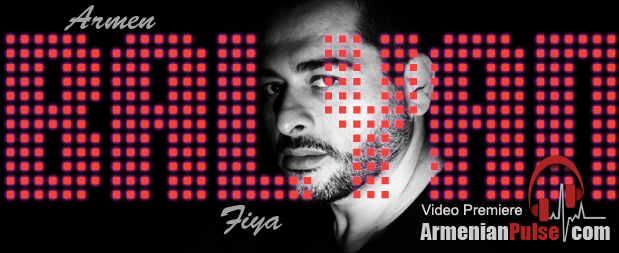 ARMEN BALYAN – FIYA

DOWNLOAD YOUR COPY NOW FOR $0.99 CENTS✔✔
& AVAILABLE ON ALL DIGITAL STORES.
✔ CDBaby (NO ACCOUNT NEEDED/PURCHASE FROM ANYWHERE IN THE WORLD): http://www.cdbaby.com/cd/armenbalyan
✔ ITUNES: https://geo.itunes.apple.com/us/album/fiya/id1176706235?i=1176706338&mt=1&app=music
FOLLOW ARMEN BALYAN ON SOCIAL MEDIA
www.instagram.com/armenbalyan2017
www.facebook.com/armenbalyan2017
www.youtube.com/armenbalyan
www.twitter.com/armenbalyan
www.armenbalyan.com