Ok, everyone, here is our latest contest!
Capture your Armenian Pulse Moment! Easy, take a photo of yourself, your dog, your grandpa or anyone listening to Armenian Pulse Radio or looking at the Armenian Pulse Website! Send us your picture… Send an e-Mail to info@armenianpulse.com or post it on our FACEBOOK PAGE HERE
Be creative or be funny or just cool, just send us your Armenian Pulse Moment! We will choose 2 winners and both winners will receive 2 tickets each to see Mihran Tsarukyan and Lilit Hovhannisyan, live in Concert on September 29th at the Pasadena Civic Auditorium.
Contest Ends Saturday night September 21st! We will make the winners announcements on Sunday and mail or deliver your tickets on Monday! It's that easy!!! Do it now!
Send us your picture… Send an e-Mail to info@armenianpulse.com or post it on our FACEBOOK PAGE HERE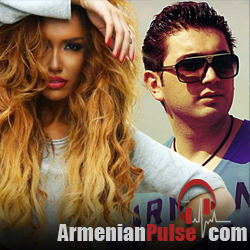 To bypass the contest and purchase your tickets right away, Please call 818-262-1741 or to buy your tickets online,
please visit HERE