We are excited to announce our 4th Concert giveaway contest! You and a lucky guest can win tickets to see this extraordinary Armenian artist!
Contest is easy, just LIKE and SHARE or LIKE and COMMENT this post to be entered for a chance to WIN 2 FREE tickets to this concert! You will be entered in a random drawing. Winner will be announced Wednesday May 15!
Congratulations to Alfred Davtyan won two tickets to Ruben Hakhverdian's concert last night! Stay with us for more concert giveaways!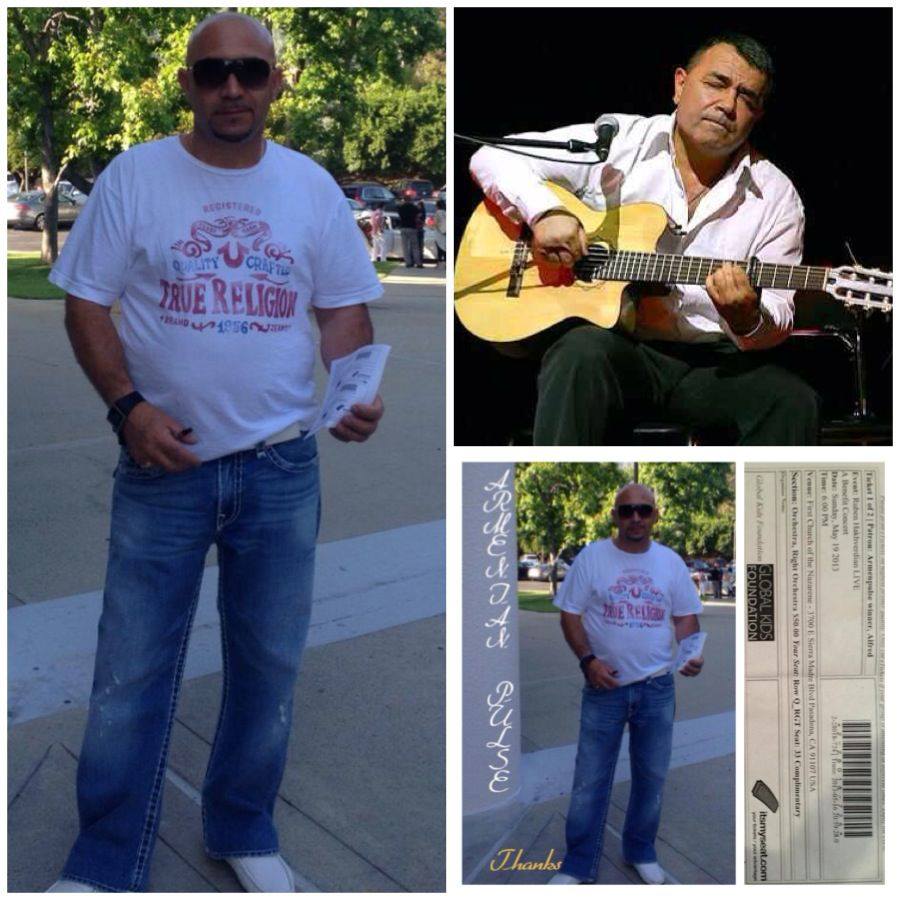 for immediate tickets, please purchase them here >>> TICKETS TO RUBEN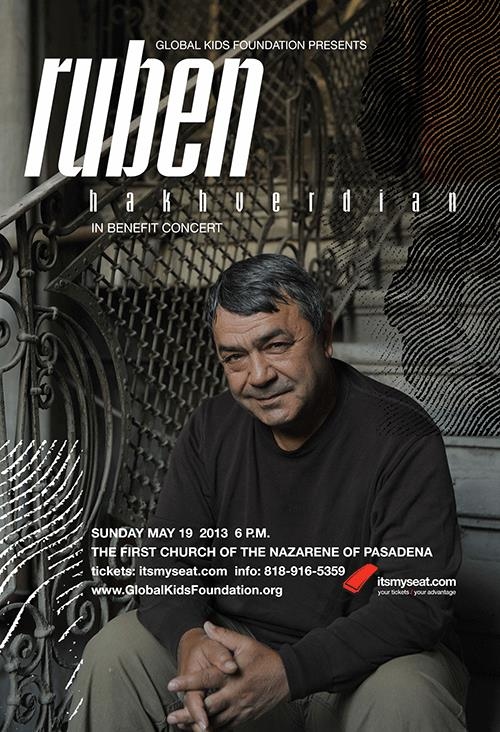 A Benefit Concert!
Global Kids Foundation (GKF) a Charity Organization devoted to expanding opportunities, developing leadersips and building communities. GKF is engaged in a avid campaign to establish and expand the first of many Pioneer Palace Youth Centers in Southern California. As any Nonprofit Organization, we rely heavely on the generous donations and contribution of our supporters. In order to raise funds for the first Pioneer Palace Youth Center, Global Kids Foundation will be holding a Benefit Concert on May 19, 2013 at the First Church of Nazarene, Pasadena, CA.
The money raised from this function will be used to support the construction and development of the Pioneer Palace Youth Center. Many gifted and influential artists of our community have volunteered their time and talent in the support of this event. Among them are honorable Ruben Hakhverdian, Gevorg Movsisyan and Armine Hayrapetyan, who will be arriving from Armenia, and renowned artist from Belgium, Tigran Ter-Stepanyan.
There is nothing more rewarding for us than helping children create the bright future we all envision for them. For any additional information please visit our website at www.globalkidsfoundation.org. Should you have any further inquiries or concerns, please do not hesitate to contact us.