Super Sako's highly anticipated 4th studio album 'Saint Sarkis IV' is due to be released on October 7th! On this same day, the Armenian Hip/Hip and Rap star will be on hand for fans at International Video in North Hollywood for autographs and pictures (address below).
Super Sako has been creating hits from the start, so the expectations of his releases are always high. His ability to blend multiple genres is second to none and the quality of his productions are of high standards. We got a chance to listen to SS:IV beforehand and immediately came to the conclusion of "he's done it again". All the attributes we mentioned above shined through in this album right away, in fact we believe he has outdone himself with this fourth installment. This is a must have album indeed!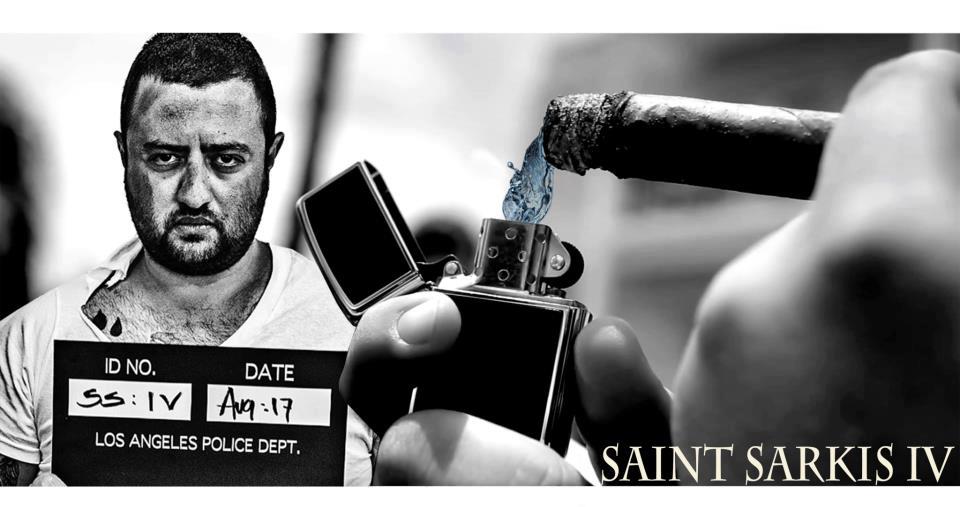 Saint Sarkis IV has the tradition of bringing well known Armenian artists and artistically combining genres with today's hottest beats and styles. Produced by multi-talented Armenian producer MG, Super Sako's collaboration partners in this album include artists such as Suro, Spitakci Hayko, Saqo Harutyunyan,  Vartan Taymazyan, Tatoul, Joseph Krikorian, Lucy Hart and many others. Included in this album is his first massive hit single released a couple of months ago with singer Azat Hakobyan titled 'Havata'.
Super Sako is currently filming a reality show about the stars musical life and will soon go on tour in 8 countries, from the former Soviet Union, Armenia, Europe and the US.
We highly recommend Saint Sarkis IV! Make sure you get your copy and meet the multi-award winning artist Super Sako at International Video on October 7th at 2pm, The address is 12912 Sherman Way Blvd 91605, North Hollywood, CA.
UPDATE: You may now purchase the album through iTunes! CLICK HERE