Sunday November 11, 2012 7PM at the Pasadena Civic Auditorium – Live Concert with Serj Tankian, Arto Tuncboyaciyan, Ruben Hakhverdyan, Lilit Pipoyan, Armen Movsisyan, Element Band, Dirty Diamond, Adiss Harmandyan and Mikael Avedisyan of the Glendale Chamber Orchestra. Concert produced by Artists For Kids in support of the Syrian Armenian Relief Fund.
Tickets start at $35! CLICK HERE TO BUY YOUR TICKET!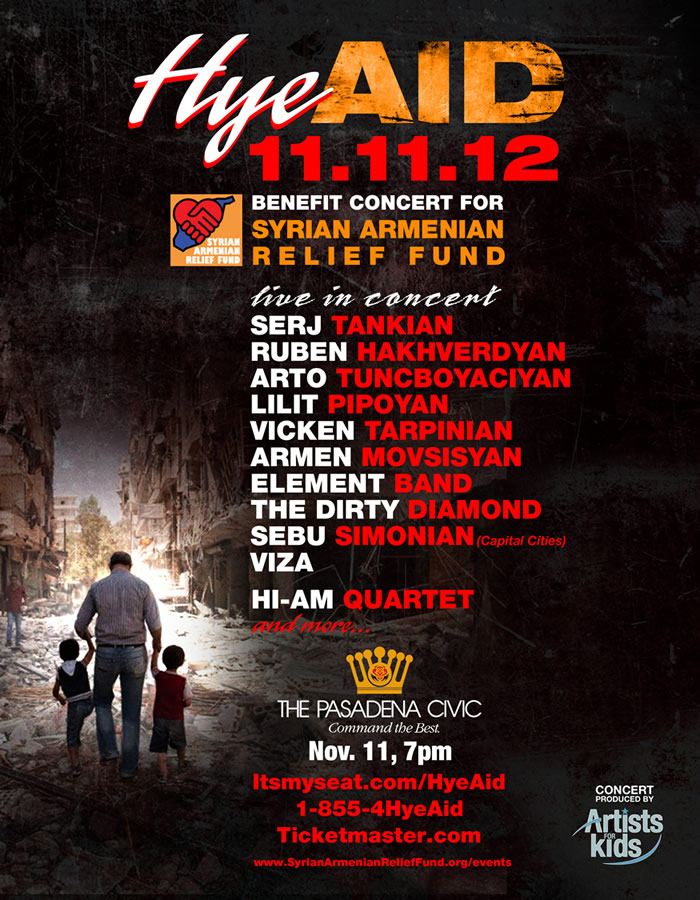 The Syrian Armenian Relief Fund's mission is to provide immediate assistance to the Syrian-Armenians, through the generous donations of the community in Western United States, and the network of churches, political parties and charity organizations, which operate in the region.
Visit their website for more information.