By Harout Kalandjian
In today's accelerated society, we tend to take many things for granted including our families and some of the most important elements life has to offer. In the new movie My Uncle Rafael, this message resonates throughout, bridging the gap between the traditional values of our past and the self-absorbed nature of modern society , My Uncle Rafael successfully delivers it's main message of timeless love and honor against a backdrop of two very different cultures, which turn out in the end to be not so different at all because they're made up of individuals with all the same hopes, dreams and needs.
My Uncle Rafael has already made history by being the very first American movie ever made to feature an Armenian lead character.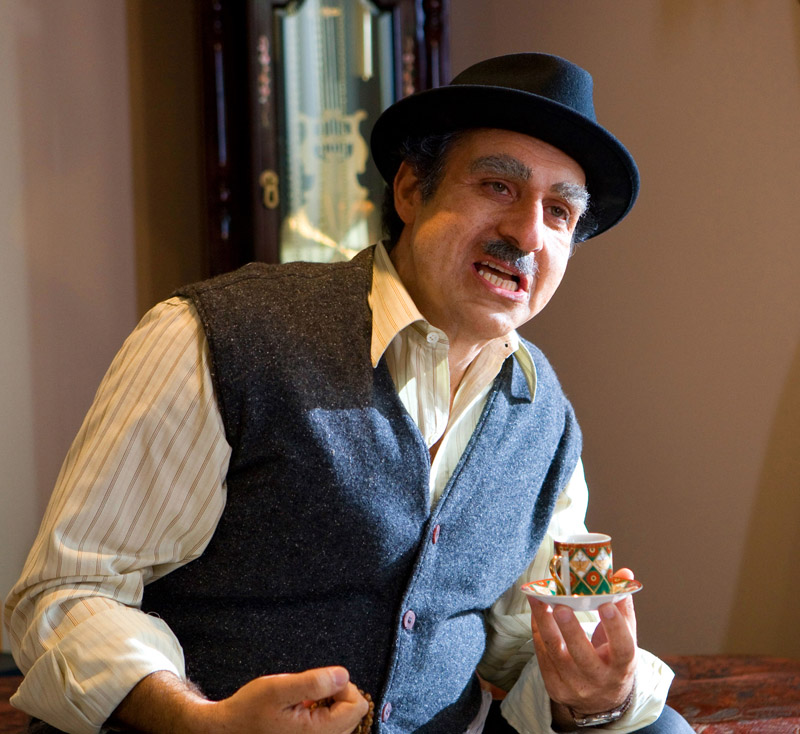 The uncle in question is a 71 year old Armenian man so full of wit and charm, you have no choice but to fall in love with him. Rafael Sarkisian (convincingly played by a much younger Vahik Pirhamzei) is a humble man who can't help but bring joy to the people around him.  Patrons to Rafael's son's cafe constantly seek his honest guidance and calm advice.
The story starts off on a chaotic morning at Hamo's Cafe, where Uncle Rafael is calmly serving coffee and gems of wisdom. Michele (Rachel Blanchard), a desperate TV producer discovers Rafael's (Pirhamzei) charm and obvious potential as a reality TV star and sees him as the perfect subject for her latest reality show. True to Uncle Rafael's form, his loving heart eventually decides to save a broken and dysfunctional American family from falling apart. Cultures collide when Uncle Rafael is thrown into the Schumacher family household, where he has one week to use his candid temperament and tough love to get to the bottom of this family's problems. The only rule: everyone must follow his rules.
What transpires next is 90 minutes of laugh out loud exchanges and scenarios, Uncle Rafael's brutally honest, forthright yet mischievous personality combines to great effect with the many other colorful characters in the movie, and although it's a family comedy, there are plenty of witty one liners only the adults will appreciate!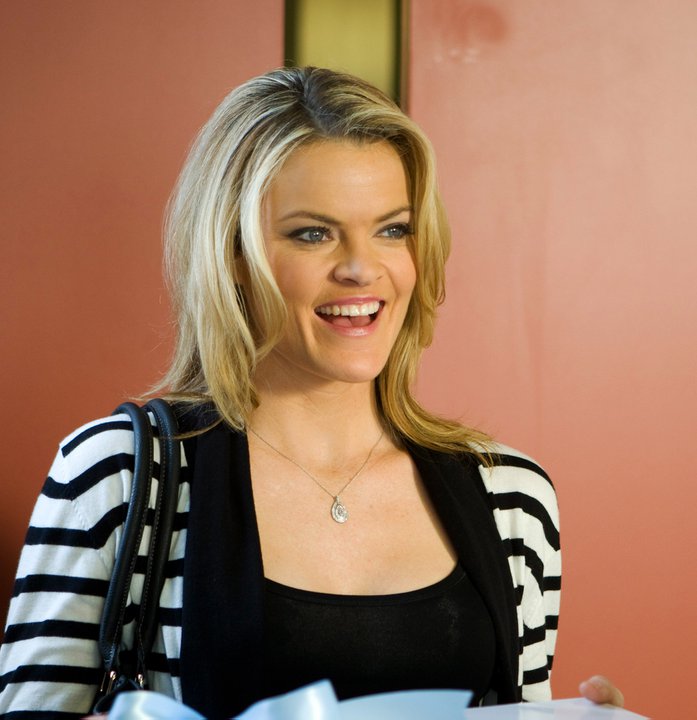 My Uncle Rafael stars Missi Pyle (The Artist, Charlie & the Chocolate Factory), John Michael Higgins (Yes Man, TVs "Happily Divorced"), Anthony Clark (Yes, Dear), Joe Lo Truglio (Role Models), Rachel Blanchard (Road Trip), Carly Chaikin (Suburgatory), and Sage Ryan (Piranha) and introducing Vahik Pirhamzei who plays the dual roles of Uncle Rafael and his son Hamo (The movie is also co-written and co-produced by Pirhamzei). With several well known Hollywood actors in this film, the character interactions are seamless and very fun to watch, specially the scenes with Damon (John Michael Higgins) and Uncle Rafael (Vahik Pirhamzei)! Vahik Pirhamzei originally created the character of Uncle Rafael for his award winning and highly successful Armenian stage production, 'Rafael Keri.'
As the saying in the movie goes, "Everyone needs an Uncle," I would love to take this endearing and charming 71 year old Armenian out for coffee so I can absorb his wisdom and apply it to my own life. Directed by Marc Fusco, My Uncle Rafael is a heartwarming family comedy that is such a refreshing change from the endless barrage of  mindless "so-called comedy" movies we have all been subjected to in recent years. We recommend everyone to go and see it in its opening weekend.  This Indie film deserves the exposure of a wide scale theatrical run!
For more information on My Uncle Rafael and Showtimes, please visit http://myunclerafael.com/