Every June, we will dedicated the month to the memory of Armenian Legend Paul Baghdadlian who passed away on June 28, 2011. Instead of having an Artist of the Month, we will dedicate that title to the memory of Paul Baghdadlian. Please continue to search for him on youtube and listen to his music. Here are several links to various stories we have written, introduced and presented. Thank you for your understanding and participation.
Visit the pages below
Paul Baghdadlian's Profile page on ArmenianPulse.com
Rest In Peace Paul Baghdadlian 1953-2011
Paul Baghdadlian Funeral Services July 9th 2011
Paul JR. Baghdadlian interview
Adiss Harmandian Dedication to Paul Baghdadlian
A tribute to Paul Baghdadlian – Presented by the Armo Show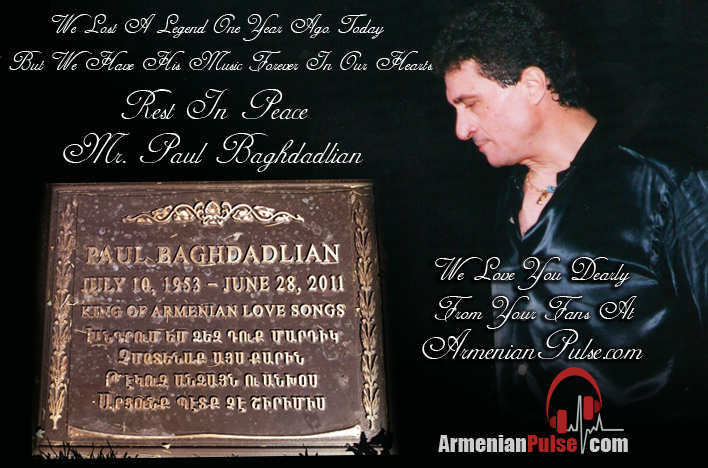 Here is a rare private Party Paul Baghdadlian was performing in. It's a 30 minute video that was shot in 1986, just a small glimps into his undeniable talent singing his heart out in a small crowded venue.  Enjoy!