08/02/12 UPDATE::: Congratulations to all our winners of this contest! Karolin Zaroukian, Sarineh Sepani and Norik Tahmazian! They have each won 2 tickets to see Andy Live In Concert at the Greek Theater.
Here are the pictures of our 3 lucky fans who won 2 tickets each and enjoyed Andy Madadian – Official Live at the Greek Theater this past Saturday. Sarineh Sepani, Norik Tahmazian and Karoline Zaroukian, thank you so much for the pictures!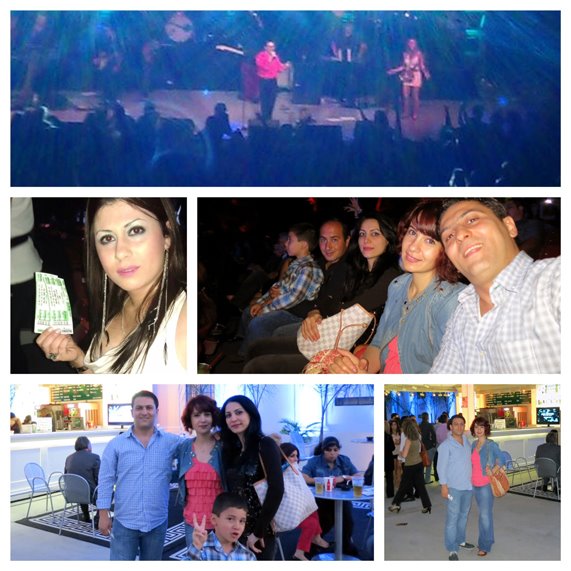 07/30/12 UPDATE::: We decided to give away 4 more tickets! Please continue to SHARE and LIKE this page or the event flyer on our Facebook page to enter! We are keeping track of all entries… We will randomly choose 2 more winners within the next couple of days. Each winner will receive 2 tickets.
SHARE OR LIKE on FACEBOOK >>> http://www.facebook.com/ArmenianPulseRadio
07/29/12 UPDATE::: Congratulations to Karolin Zaroukian, she just won 2 tickets to see Andy Live in Concert at the Greek This Saturday August 4th.
Ticket Giveaway Contest! It's simple, JUST LIKE THIS PAGE TO SHARE ON YOUR FACEBOOK PAGE FOR A CHANCE TO WIN 2 TICKETS TO ANDY's CONCERT LIVE AT THE GREEK THEATER!
International and Persian/Armenian pop star Andy Madadian will be Live on Stage at the world famous Greek Theatre in Los Angeles California on Saturday August 4th 2012. Andy has been consistently creating hits for decades now and his ability to attract all races to his music is spectacular. Andy has been selling out venues all across the world and it's no wonder, I have personally been to 4 of his concerts and I must say, it has always been an absolute powerful night. If you have  never been to an Andy concert, this night is a golden opportunity because the Greek theatre is one of the best venues to experience concerts. It's an outside venue and every seat is a great one, the sound quality is second to none and the atmosphere of the place is perfect! I saw Andy at the Greek a few years ago and to this day it was one of the best concert experiences I've ever had and I'm really looking forward to this one. This time around Andy will be joined with multiple guests that will feature many surprises!
PURCHASE YOUR TICKETS BEFORE THIS EVENT SELLS OUT!!!
CLICK HERE TO BUY NOW FROM TICKETMASTER
For info, please call 818-434-9918 or visit www.andymusic.com and also, check the poster below for all cities selling tickets. Have fun at the Concert!
you can also visit and LIKE Andy's official facebook page here > www.facebook.com/andymadadianofficial