Fast rising Armenian pop star Mihran Tsarukyan is our Artist of the Month for April 2012. We are very happy in choosing Mihran as he represents the young youth of today's Armenian pop music. With multiple hits already under his belt, Mihran proves daily that he's a fan favorite.
CD PRESENTATION:
Mihran Tsarukyan's first CD will be released on April 17 2012 from 3-7pm at Moscafe սրճաևանում (Աբովյան 18)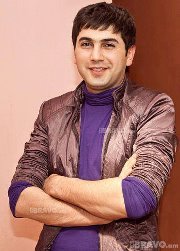 Quick Facts About Mihran!
Mihran Robert's Tsarukyan
Born on 22 September, 1987 in Yerevan.
Participated in Hye Superstar in 2006
He shot his first video in 2009 and had multiple solo and duet hits!
His most recent solo hit was 'Siro Kino'
His most recent duet hit was with Lilit Hovhanissyan with the song 'Inchu Em Kez Sirum" which was followed with a beautiful video clip.
Mihran can be seen in multiple concert shows this year including one in Los Angeles on Sunday April 29th at the Pasadena City College Sexon Auditorium with fellow rising stars Lilit Hovhannisyan and Martin Mkrtchyan.
Please click here to visit Mihran Tsarukyan at his Facebook Fan Page