We've had 28 days of unbelievable turn out for our 1st Armenian Pulse Music Awards. We want to thank every person who voted and shared this event with their friends and family, we want to thank all the artists for their participation, their support and of course their talents. Every single one of you are winners in our eyes and we wouldn't have nominated you if we thought otherwise.
The APMA is to recognize the top artists who have had an impact on Armenianpulse.com and Armenian Pulse Radio.
In nominating artists, the staff of Armenianpulse.com researched not only exceptional work over the period of 2011, but also fan interactions within the armenianpulse.com website, this includes: most requested artists, most song requests, top artist search results, most hits in artist profiles, video premieres and song hits, comments and likes and other crucial factors.
With over 100,000 votes cast in 28 days in over 170 countries, we are very proud of everyone's efforts! This was our 1st Armenian Pulse Music Awards, and we will continue the tradition every year and hope to have a live stage event in Los Angeles by the 2nd or 3rd year. We might end up using a 15 person panel, industry professionals to judge the awards for future shows.
Like all Awards, ours didn't end flawlessly, we had a few issues of people trying to defraud the votes, but it was nothing our voting system didn't pick up on. All fake votes were deleted within 24 hours of the cast and the rightful winner has won! This is the main reason we chose to do the judges in future awards.
Special thanks to our sponsors and fans! Congratulations to all the winners and all the nominees…
All awards will be mailed out globally and/or hand delivered locally…
Here is a 15 minute recap video and formal announcement of all the winners along with our Pioneer Award given out to a special pop artist, enjoy!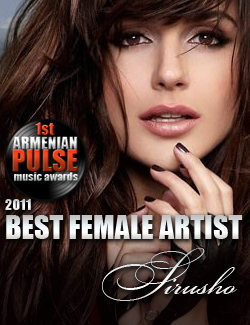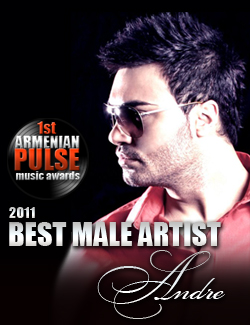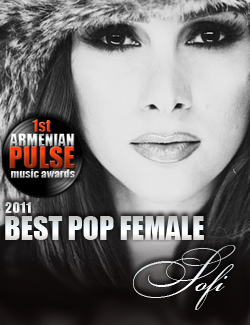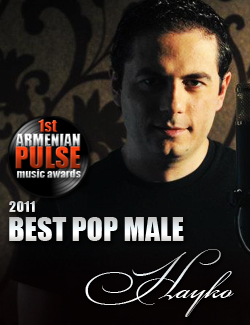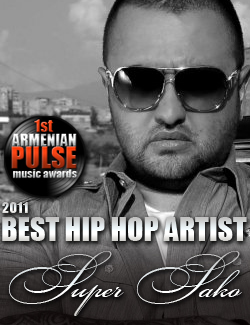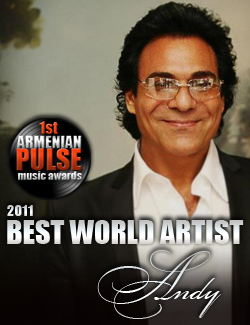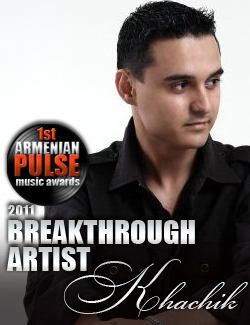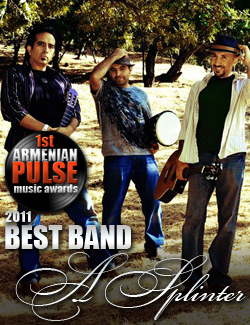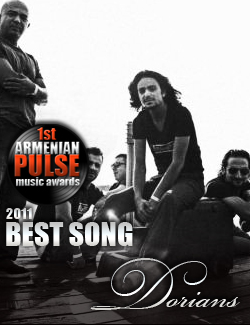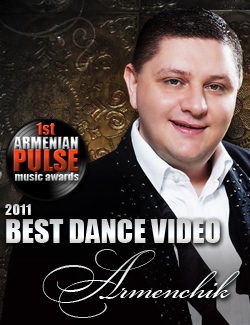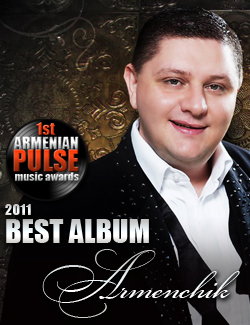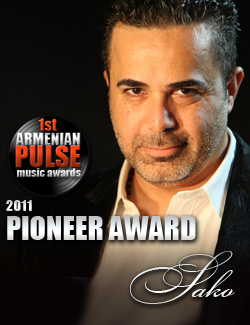 Our recipient for this years Pioneer Award goes to Armenian Pop Star Sako! In 1993, there were very few Armenian singers who took the risk in bringing in new modern styles such as trance and pop to Armenian music. Sako was one of the few who took that risk and created a new style for modern Armenian music.
We want to congratulate Sako on his efforts and his eventual pioneering activity which made it possible for all young Armenian singers to follow his paved way.
We want to congratulate all nominees and winners for their high standards in 2011, here is to 2012!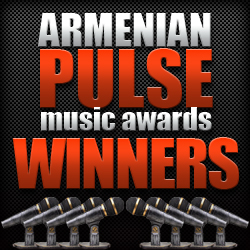 With
You may see the full voting results and standings by clicking here