Hi Tiffany, it's lovely to see you again, can you believe our first interview with you was exactly 2 years ago? It was on November 15th 2009 to be exact.

Hi! Wow, that's amazing, doesn't feel like 2 years have passed!

I know you've had a few shows since then and have been working hard on a CD and we'll get to all that in a second, But with my first question, I wanted to know how you think you have grown as an artist since the last time we spoke.

So much has happened in 2 years that has changed me as a young person as well as an artist. My mentality towards music and towards the music business has changed the most though and as a result of that my music has changed (just a bit). I make music to please myself first because I've learned through trial and error that I should trust my instincts over everything and that's been the most helpful. I've also learned how to look at my music from an outsiders point of view. That's hard to do but I've become pretty great at judging myself objectively, and it helps me tremendously.

Those are all great traits to absorb, specially in the business you're in! You have a new CD to be released at the end of this month, 'I Love Me, Too', that's a very interesting title, tell us more about what it means, is it as simple as what it says or does it go deeper than that?

Its as simple as I Love Me, Too, really. Be yourself, never compromise who you are, what you stand for and how you want to live your life. Self confidence is a roller coaster, at least in my experience. Some times you're high and you feel great about your life and other times you spiral down pretty fast and you feel like nothing you're doing is working or any good… I think this is healthy because it keeps your ego in check but at the end of the day if you have a healthy outlook towards your life you will be a happier person. PS. I'm not always a positive person, but I'm trying REALLY hard to be! Plus the words I Love Me, Too just had a cool ring to it. I've always liked ironic, obnoxious titles.

I like it too! What is the overall vibe of  the album? Where did the inspiration come from?

This album is a compilation of thoughts and experiences from the past 2 years. To me its a perfect example of what happens to a person at this age. I'm definitely telling 21 and 22 the way it happened (and is currently happening) to me but I think a lot of people will relate to the struggles, the loves, the heartbreak, the boredom and the ambition.  The vibe is upbeat, its electric, its happy (most of the time) and its emotional which is most important in music.

How many tracks are on the album and can you give us a breakdown of the songs and what they are about? I heard some very interesting titles and would love to learn more about them!

There are six songs on the EP. "Stockholm Syndrome", "Mr. Hill", "Desert Bound", "Big Boys Don't Cry", "You're Not Me" and "All I Ever Wanted".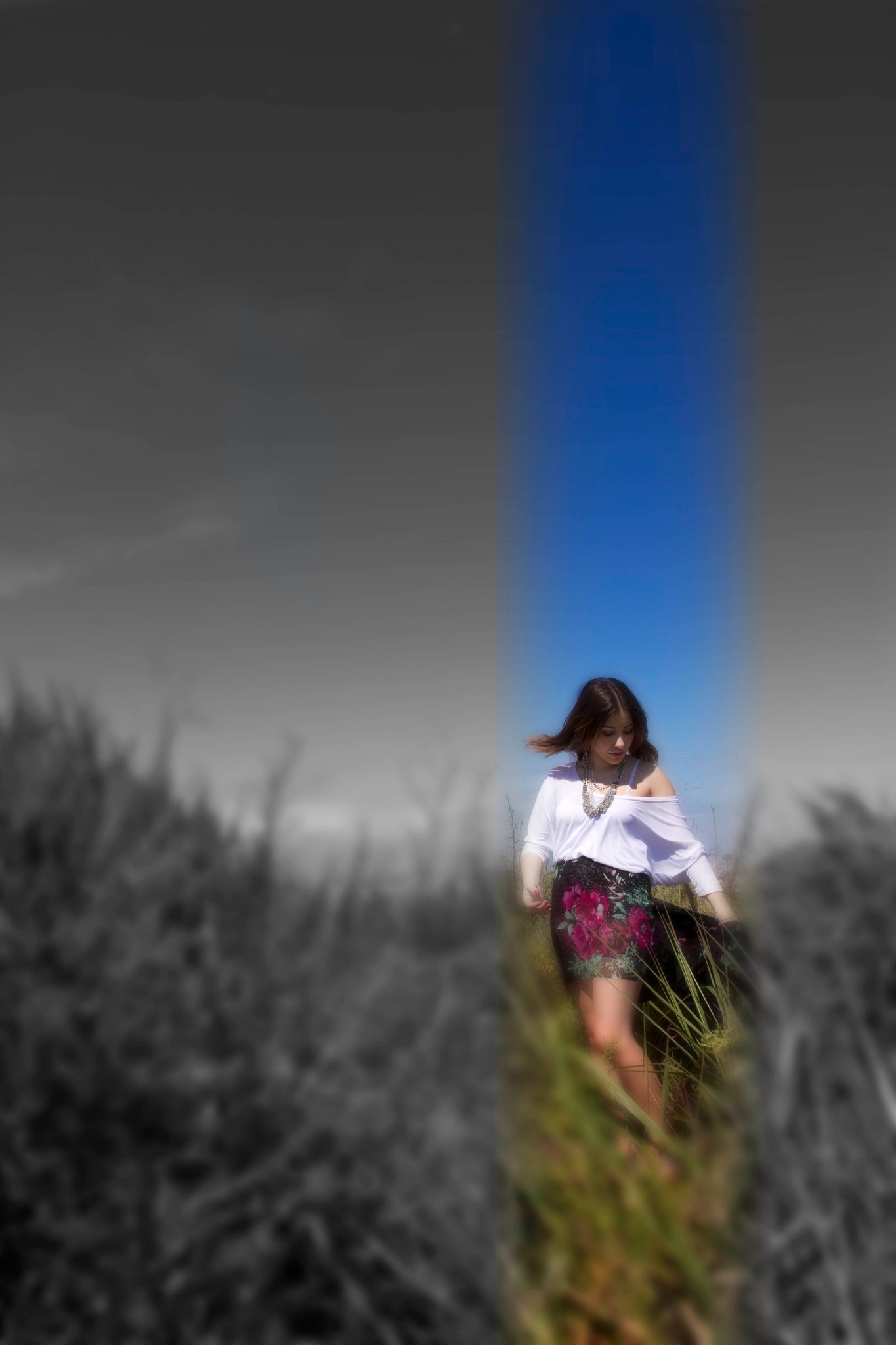 "Stockholm Syndrome" is about an experience I had last summer with someone I met very briefly and spent very little time with, but for some reason had a strange effect on me. I wrote the lyrics a year before the music in the memo pad of my blackberry (which is where you'll find a lot of lyrics roaming around) while my friends and I were driving home from the beach. All I could think about was this person I had met for an instant so I wrote these words down and titled it Stockholm Syndrome because the boy was from Stockholm and that's all I really knew. A year later my guitar player approached me with a song idea he had and when we finished the song, I came home ready to write the lyrics and I looked through my memo pad, found "Stockholm" and used it word for word. It worked perfectly and so "Stockholm Syndrome" was born from a guy named Robert who was nothing really to me but for some reason had this strange effect on me at that moment in time. And yes the song is a little embellished, I did not fall in love with him… fall in fascination is much harder to rhyme with.
"Mr. Hill" is a made up story about what I wish would happen to me. Its about someone who falls in love with a man much older than them ( I don't really wish that part would happen but the rest…) and has an incredible romance. I'm constantly writing  about love but that doesn't mean that I'm in love, actually sometimes I wish I were as in love as I come off in my music but sometimes its just dreaming out loud.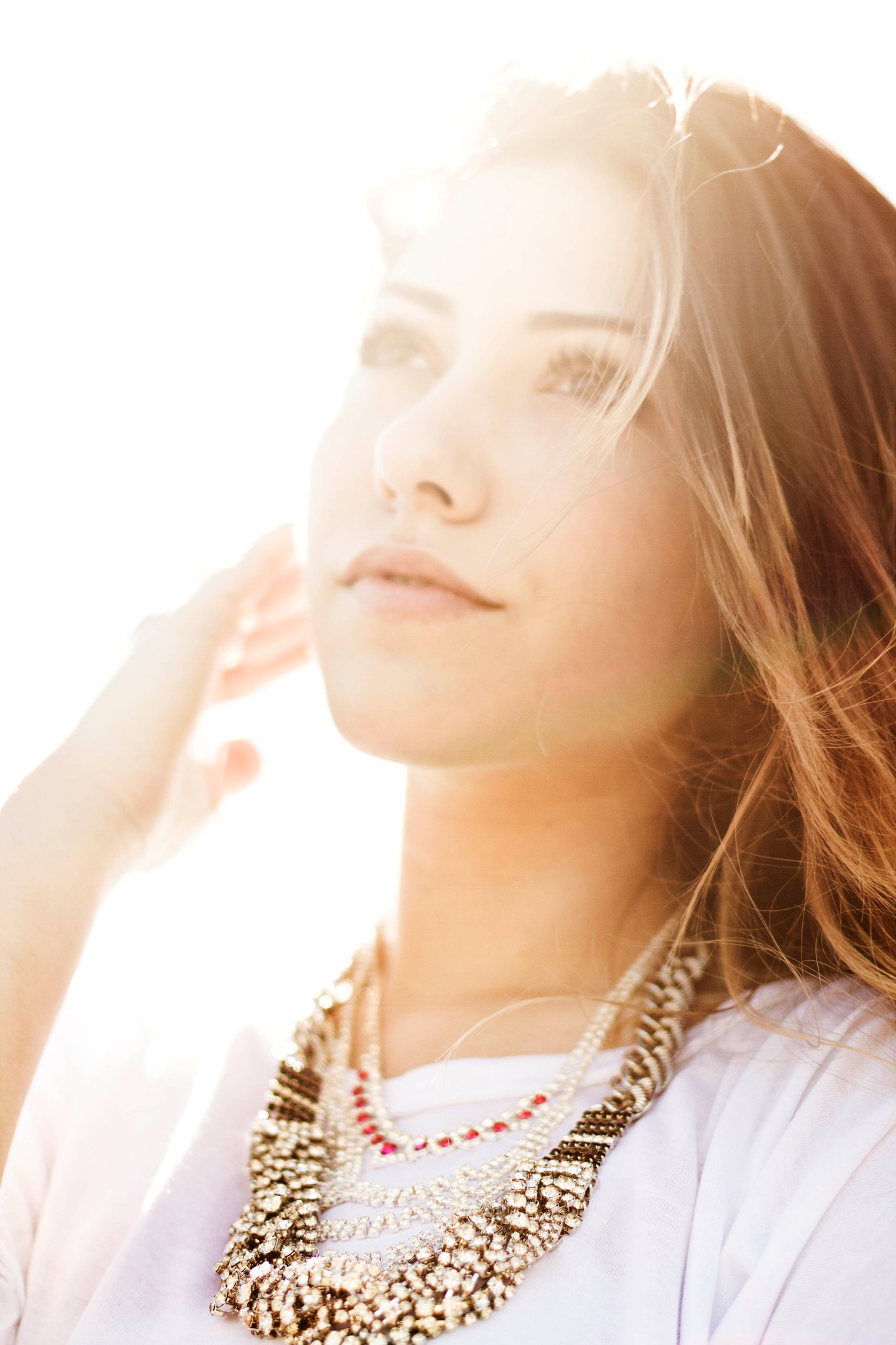 "Desert Bound" is a very personal song. Its about my 21st birthday and where my head was at that weekend. It was an amazing weekend in my life, one that I will never forget but not so much because of what happened (even though what happened was incredible and once in a lifetime ) but mostly because of what I was feeling at the time. I was so anxious, excited and ready for the life I had dreamed of to begin and yet I was so far away from that life that I had a very odd and uncomfortable feeling of being left out of my own life and being in a waiting line.  I think anyone that has chased anything relentlessly can relate to this one.
"Big Boys Don't Cry" is about big boys who cry. Its a song made up of random experiences I've had. These boys are not the knights in shining armor… they are the ones who can't take a joke, don't speak sarcasm, are not chivalrous, and take life way too seriously.
"You're Not Me" is a pretty hard one to swallow. Its about a relationship that goes wrong, whether its a friendship or a romantic relationship, its about what happens when the person you thought was amazing turns into something that's anything but what you expected. Its not based on personal experience but it is based on a person I know.
"All I Ever Wanted" was the last song we wrote for this EP. I knew I had one more song in me so I pushed for this track and I'm so happy we wrote it because it expresses everything I would never say out loud outside of a song (nothings off limits in a song).

Wow! thank you for sharing that with us, it's not to often we get a small glimpse into the artists lyrics and overall thought process of a song. I take it then that you wrote most of the songs on this album?

Yes, I wrote all of the songs with my guitar player who is more like my musical second half. Claudio has been in my band for about 3 years and he and I have been writing songs together for 2 years now and we click in that department and its easy and fun and the outcome is something we both love and are proud of so our musical relationship will hopefully be a very long one.

Which one of the songs was the hardest to tackle and why? (Lyrically, musically or recording wise)

"All I Ever Wanted" was tough because I wrote 3 sets of lyrics to that song, so picking which one I wanted to use was rough. They all made sense to me, they all fit the music, but ultimately I had to choose what story I wanted to tell, and I went with the obnoxious, selfish tale of whats happening in Tiffany Madadian's brain.

I think this will be one that we all want to listen to! I know these songs are all your babies, but if you had to choose one, which one of them is closest to your heart?

I think "Desert Bound" is closest to my heart because its a perfect snapshot of my mind at 21. I wrote it from a weird experience I had, I was in an uncomfortable state of mind and it just reminds me of that moment and gives me a good push every time I hear it.  Its a bitter sweet song for me because as weird as I was feeling in my head, I was having the time of my life.

Interesting… How many songs did you have to write before you came up with the ones which ended up on the album?

I think there may have been 2 or 3 that didn't make the album, otherwise everything written made it to the album. I have this weird method where If I don't feel like the song is strong enough as we're writing it, I put it aside and I don't finish it. I always focus on what I'm writing for and in this case it was a 5 or 6 song EP so I wanted to make sure all the songs were strong personalities in their own right and the ones that didn't make it simply weren't strong enough songs.

As you get older and have more life experiences, is writing lyrics and/or music getting easier?

I definitely have more to write about but that's only because I'm looking at life differently than I was when I was younger writing music. The only time I remember writing being difficult was when I was 16 or 17 and I was learning how to write a song, after that you kind of learn the method and it becomes a palate that you paint and fill in. Subject matter on the other hand is always difficult. Sometimes it takes forever  to find a way to get a simple message across. "I Wanna Hold Your Hand"… sounds so simple but I wonder how long it took to get there. Probably seconds, they're not human. I on the other hand have a problem simplifying and saying how I feel in a way that even a 1st grader would understand. I used to think songs had to be complex to be good. Biggest misconception for songwriters.

Can you tell us who else was a part of making 'I Love Me, Too' come to life?

My co writer, co producer Claudio has been working on this with me every step of the way, this has been our baby. We wrote, recorded, and mixed 'I Love Me, Too' in  his apartment. My band mates Zach Hall and Brandon Davis also played on the record and my good friend  Masaki Saito who is an incredible producer/engineer who I've worked with in the past recorded my vocals.

I know you perform a lot at all the popular clubs around Hollywood, Do you have any plans to showcase these new songs soon?

I'm planning a CD release party/show in early December.

We have a clip of "Stockholm Syndrome" and this is the first time it's been heard anywhere, We want to thank Tiffany for giving us the first opportunity. Let's all have a listen.
[ti_audio name="Armenian Pulse Exclusive"]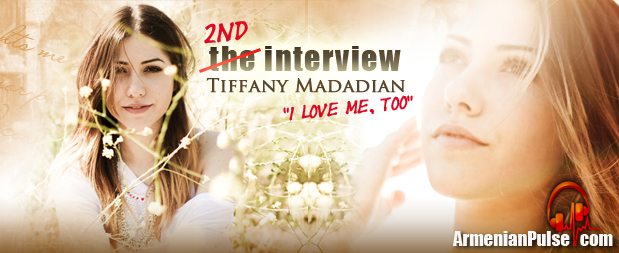 Wow, I loved the teaser! I can't wait to hear the rest of the track along with the rest of the album! I know you're fans are going to be thrilled with this album, can you tell us when and where will 'I Love Me, Too' be available?

You can hear the album online and purchase it on itunes in December.

That's awesome! Tiffany, this was a pleasure, thank you once again for giving us your time and sharing a little about your new album and giving us a taste of "Stockholm Syndrome" which i loved! As always, we wish you continued success! We are enjoying your rise in the music industry and if you have a public release party, we would love to stop by.

Absolutely! Thank you so much! Hope the next interview is about a tour!

Definitely!

Thank you everyone for joining us, as you heard, the album will be available on iTunes and on Tiffany's website beginning of December. Stay tuned!