On May 17th 2010, Armenianpulse.com featured a rising star, a woman who captured the essence of a pop star, a dancer/choreographer, actress and aspiring singer. We titled the article 'The Next Triple Threat' and today that threat has come to fruition!
Ellenie, the very talented Armenian-American recording artist and choreographer from Los Angeles is our Artist of the Month for November 2011. We congratulate Ellenie in what appears to be the start of a whirlwind musical career. In fact, within 24 hours, Ellenie racked up over 250 votes, catapulting her into first place when we posed the question of "who should be our next Artist of the month" to the members of our Official Facebook page.
Ellenie's most recent performance was held at the Nokia Theatre LA Live on October 21, 2011, during Armenchik's concert. Ellenie featured her debut songs "Don't Cry For Me" and "Edge of the Night" along with a group of dancers (Ellenie's dance company IDWT) to an audience of over 7,000. The two tracks she made available to download on soundcloud immediately reached its download limit and as fans ask, where they can get it? Ellenie has informed us that her two hit songs will be available on itunes within a week.
UPDATE::: We just got the link to the 2 hit songs available on itunes, please click on the banner below to get there and support!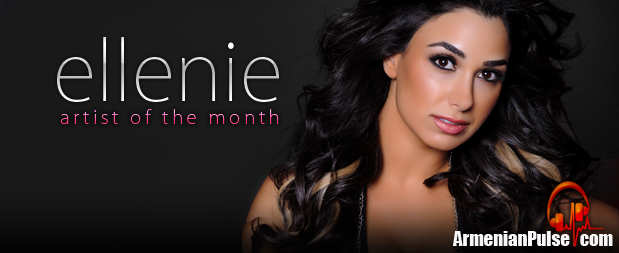 As you can see, Ellenie's performance is packed with talent, some of her other achievements include working with artists such as Pink, Taio Cruz, Kelley Rowland, David Guetta, Basshunter, Sean Kingston, Tiesto, Busta Rhymes, and We the Kings.
Ellenie continues to perform with her dance company IDWT: In Dance We Trust, as well as model for fashion designers, Christian Audigiere, Paul Mitchell, and Goodie Girls. She has also been a featured artist in LA Hot Magazine and BE! Beauty Entertainment Magazine.
Please visit and 'LIKE' Ellenie's official facebook page to get updated on her future updates on Ellenie's music, upcoming shows, and music videos.