by Daniel Ian
The role that women today play in our society has drastically changed then that of the 1950's and 60's.  Women today are equally working in Corporate America; they are business owners, philanthropists, revolutionaries, and innovators just to mention a few characteristics.  Add the terms mother, daughter, sister, friend and you have Taguhi Tracy Oganyan bottled up.
Her schedule on a day to day basis challenges those of today's most successful individuals.  To be cliché her assistant needs an assistant to keep up with all of her daily meetings, errands, and tasks.
This past year has especially been unique because Ms. Oganyan has had set herself goals and agendas that will place her in a spotlight all alone.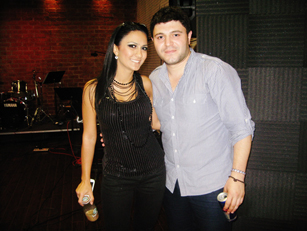 One of her activities that consumes a considerable amount of her time is the television talk show, "Vanadzor Television Show." Airing live every Saturday on Charter Cable channel 384 and live online, Ms. Oganyan displays a genuine love for what she does.  Her guests include some of the most well known and respected individuals from the Armenian Community.  To name a few; Armenchik (Arguably the most popular Armenian singer today), Yura Movsisyan (Member of the Armenian National Soccer Team), and Ara Basil (Up and coming comedian).  Vanadzor television show was started back in 1997 by her late great father Mr. Avetis Oganyan.  After his passing in 2004, his eldest dauther, Ms. Tracy Oganyan has taken over the reins of the show and propelled its success and notoriety to new heights.
Her talents reach beyond measure, and just to prove that they do not go unnoticed.  Ms. Oganyan was recently approached to appear in an on stage dramatic performance with the world famous, "Sundukyan State Academic Theatre of Yerevan."  Being the oldest theatre company in Armenia it is an honor for any individual to be asked to perform with this company on stage.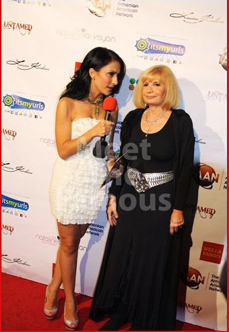 Ms. Oganyan is a modest individual who is thankful for the blessings in her life.  In an effort to help the less fortunate and bring awareness to certain causes the require attention.  She is the trusted host of, "The Nataline Sarkisyan Cancer Foundation." Ms. Oganyan has been asked to host many of the events planned to raise awareness and money for research for finding the cure for Cancer.
For the past 12 years Ms. Oganyan has used her education and work experience to be a successful in management in Dental offices.  To mention why this year was especially hectic and unique, Ms. Oganyan has taken the bull by the horns.  After years of time and dedication, Ms. Oganyan finalized the necessary documents to finally open her own Dental office with a couple of trusted partners.  A weekend business trip to San Francisco, CA, helped seal the deal on years of hard work.
Certain people in the world are born with an eye for things. Even though Ms. Oganyan has not had any formal education in the entertainment industry.  The legacy of her father and one might say genetics has a played a role in Ms. Oganyans abilities in designing a set, casting actors/performers, and make up design. Hence, Ms. Oganyan has been contracted on numerous occasions as a project coordinator for multiple music video shoots, and commercials, and independent films.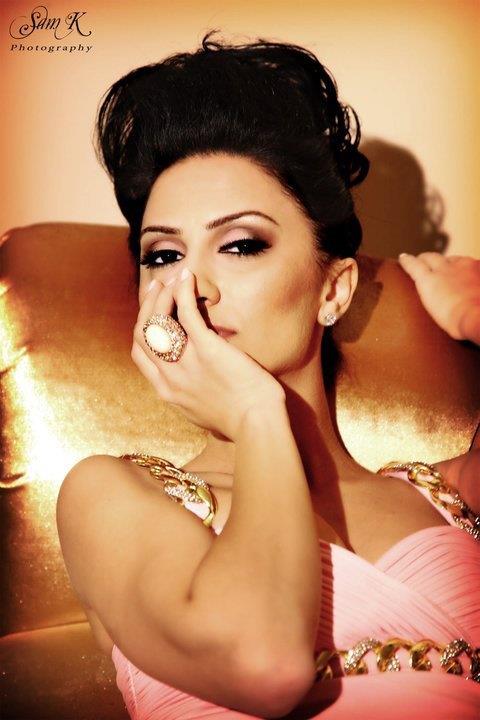 Last but not least, putting the professional success of Ms. Oganyan on the side, from the outside looking in it is extremely difficult to comprehend how anyone, male or female, can juggle so many tasks and professions in a 24 hour day.  Once you meet with Ms. Oganyan, you realize that her professional life is only a small indication of the person she is.
Ms. Oganyan is a mother, and considers being a mother, "…her biggest role in life." She is the mother of an 11 year old boy.  On top of that, you take into consideration, that this women manages her time so efficiently, that she can attend meetings, prepare for her talk show, manage a dental office, venture into her own business, support non-profit organizations, spend time with her son, attend his basketball games every Saturday morning, and doing all this with 100% of her attention, and while being a single mother.  Yes that's right, a single mother.
Some might be intimidated, some might be doubtful, but all should be respectful and praising to this young lady.
As an individual who has had the pleasure of meeting Ms. Oganyan and viewing her day to day life, all I can say is that it is an honor and pleasure unlike any other, to be considered a friend.  There is no doubt in my mind or those of her friends and family, that Ms. Oganyan is destined for success.  And with that success the enlightenment of not only her family and friends, but those of her community.
Click the images below to see its full size…