Our artist of the month for August is a very special talent, we are proud to announce that this month, we are featuring Armenian singer Shiraz! Although he has been singing at various events for many years, his debut hit album 'Hars Es Dartsel' has advanced his image and brand to Armenians all over.
His unique singing style, great vocals and humble personality sets him in high demand! For your wedding or special event, we highly recommend Shiraz!
Armenian singer Born in Basrah, Iraq
Shiraz's love and desire for music was embedded in him since he was a baby.  His first performance was in front of his family when he was one year of age.  During his teenage years, Shiraz's strong faith in God led him to join the church choir in Baghdad–performing solo and with the choir.  Over the years, Shiraz began performing at Armenian community events.  Since as early as he can remember, he has always loved to sing and perform for others.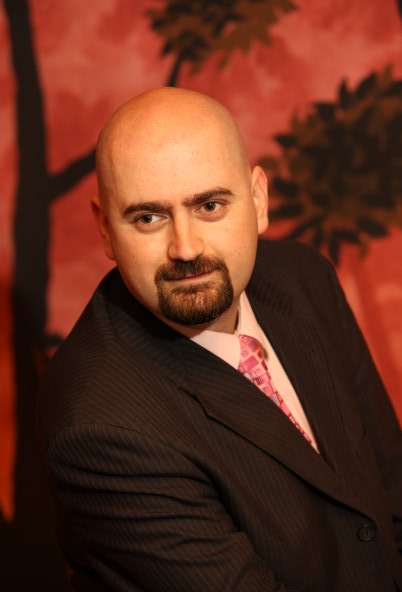 When Shiraz moved to America in 1999, he continued with his passion to sing and began performing at local Armenian restaurants/clubs, weddings, Armenian events, and many other special occasions.  His passion to sing has only grown over time.  He released his debut album on October 21, 2010.  Shiraz's goal in life is to continue singing and bring joy to his fans all around the world.  He appreciates all the support he has received from all of his friends, family and fans over the years.
To date, Shiraz has released five music videos, Hars Es Dartsel, Havata, Miteh, Haneluk Es, and Hayrenkits Heru. These music videos have debuted on several Armenian music channels. Shiraz has a continued desire to volunteer his time and give back to the Armenian community.
Shiraz has a strong connection to his Armenian roots and he believes that Armenians should be proud of their heritage and culture.
Please visit Shiraz at his fan page HERE