Today, June 28, the Armenian nation around the world woke up to devastating and heartbreaking news. Armenian singer and Legend Paul Baghdadlian passed away at approximately 3am after battling cancer for a couple of years. Armenians all around the world are grieving in unison and Pauls fans are sending their undying support and condolences to the Baghdadlian family especially his two sons Paul Jr. and Christopher and his daughter Vergine Baghdadlian.
On a personal note I would like to say that I grew up with the Baghdadlian family. My parents were best friends with Paul and his wife Ani and I can remember spending endless nights and weekends with them. Paul Baghdadlian was truly an uncle to me and Paul and Christopher were like my brothers. I will forever miss my Pol Amo and forever will be grateful for his gift to the Armenian people! There will never ever be another Paul Baghdadlian, he will remain a Legend and his beautiful voice will live on forever! May he rest in peace and sing to angels in heaven! We love you eternally Paul Baghdadlian!
Here is his last known live performance that was caught on camera… The song is called 'Hishadagner' and was due to be released on his next album. The song was never recorded, therefore we are left with this single version, What a beautiful song, what a beautiful human being!
Paul Baghdadlian 1953-2011

R.I.P.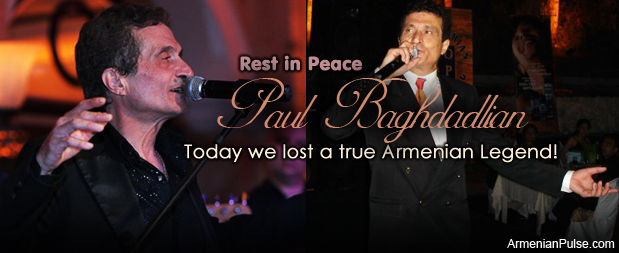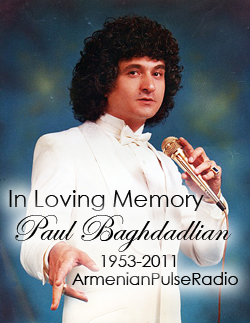 UPDATE:::